Always on the go
, and yet wanted to play some guitar around?
30 watts amp are too bulky to carry around. well, those with bigger speaker size are even worse
Here comes something handy, the
Roland Microcube
!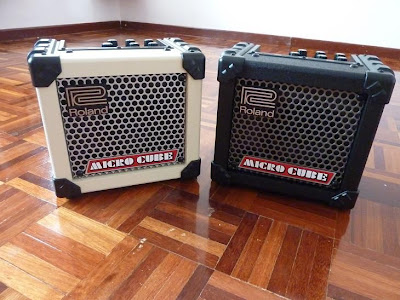 Ultra compact, with just
5" speakers with 2 watts power
. Dont look down on this little amp, it has the power
more than any other 15 watts
, and it
packs a punch
!
Runs on AC power
, as well as
6 x AA batteries
. These are good for those who are always on the road, and still itchy to shred :p (Even
TESCO batteries
will last it for more than 1
2 hours, and still maintain the solid sound
)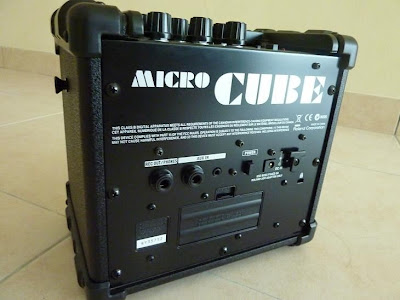 What's great bout this amp?
Comes in
7 COSM guitar amp models
, the
JC Clean, Acoustic, Black Panel, Brit Combo, Classic Stack and best of all the R-fier
(for heavy metal music).
Also build in effects,
Chorus, Flanger, Phraser and Tremolo
as well as
Reverb and Delay.
You dont need those
stomp boxes
anymore, as they're all here. That gives the ease for room practice.
Having a
Tuner Fork
will helps guitarist to check if their guitar stays in tune. Another
advantage
to this tiny little amp :D
And here's the
size compare to a regular 25.5"
electric guitar (
Pic shown:
Ibanez RG350DX
)
So what are you waiting for? Get one for your
room / travelling practice
!
Dont worry, it only cost as much as a
brand new Dimarzio Pickup
:D