This is one of the most popular guitar in town, let me introduce you...
IBANEZ RG350dx!!
Specifications:
- 3 pc Wizard II neck
- Basswood body
- Jumbo frets
- Edge III bridge
- INF3(n), INF4(b), INFS3(m) pickups
what's so amazing bout this guitar? the finishing! isnt it sexy in white?
white with sharktooth inlays and pearloid pickguard, all i can say is WOW!!
what do you all think?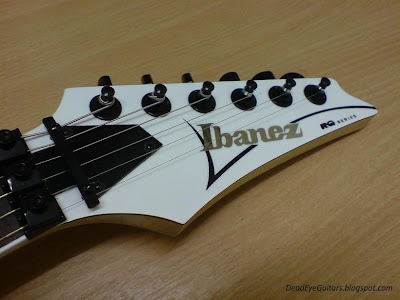 isnt it sexy?