Steve Vai,
one of the greatest guitarist of all time, co-designed the
Ibanez JEM
series with Ibanez. And for most of us, Vai has been well known for using the
Ibanez JEM 7V White
for live performances recently.
Here's one of Vai's guitar, which caught my attention as well
Ibanez JEM 77V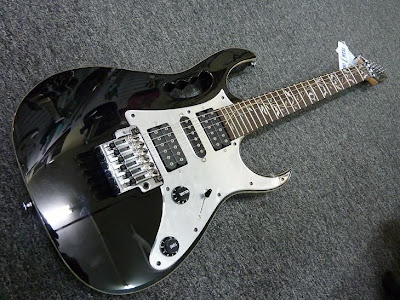 Specifications:
Body:
American Basswood
Neck:
5pc JEM Maple/Walnut Prestige Neck
Frets:
W/6105 frets
Fretboard:
Rosewood
Bridge:
Edge-Pro
Pickups:
DiMarzio Breed (b/m/n)Include Ibanez Team J Craft Hardcase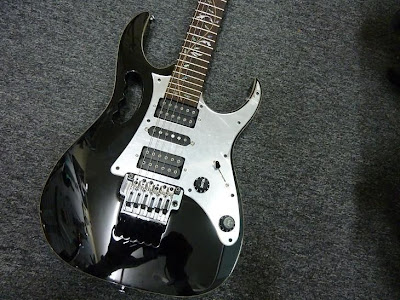 There are many types and finshing of the
Ibanez JEM
series produced, all based on the specifications that Steve Vai uses. The JEM series is a
modifed RG
, with a
monkey grip
,
scalloped fret board
from the
21st to the 24th fret
and the
lion claw
giving more space for the floating bridge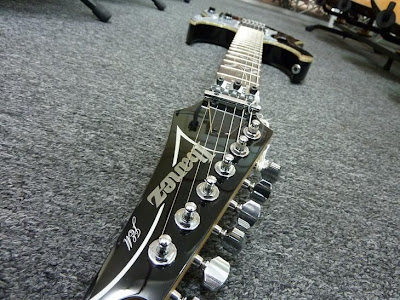 I've always loved the
Ibanez JEM series
. The thing about JEM that attracted me is the
Vine of Life inlays
, very very attractive! And of coz, it's a shredder's guitar. Even metal players such as
Jari Maenpaa and Teemu Mantysaari of Wintersun
are using them live. Pretty cool eh
One thing that
caught my attention
most on the JEM 77V, it has a
mother of pearl binding
on the body. Unlike seeing it on
Ibanez catalogues
, the pearl binding couldnt be seen.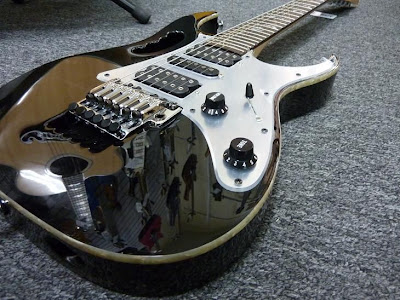 One of the
highest quality Ibanez RG alike
guitar of all time. If you're investing on a good guitar, you might wanna consider this