So i was there at
One Utama
, to watch
my customer turn friend's
gig,
Beat The System
!
This was some
Indie Music event
. Well, i dont really know much bout it. Hope you
enjoy the pics
:D
Took me sometime before i can find this place, as the
centre of the One Utama new wing
was filled up with
Dumex event
. And i was thinking to myself, are they going to perform for the kids? Isnt the
monster cute
? No wonder kids love em!
Finally, the Indie Scene! The first performance which i watch were some
acoustic playing
. (Well, that's before the
rock band
came in to ruin the show :p)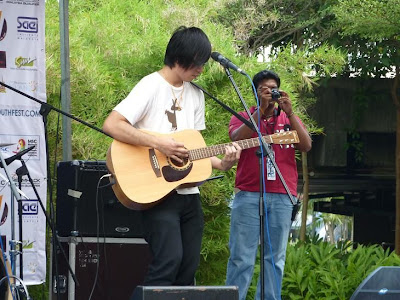 Nice singing
dude, i enjoy ur music alot, and so does my fren :D
Break for some prize giving. The questionaire were simple, but too bad i didnt even know 1 :(
And then, this was entertaining! He was playing
Kim Possible theme song
, wow.. and did a great job. But dude, no kids there la, if i havent been turning to
Cartoon Network
, i wont know what you're playing as well :p
Right after
Kim
, a tribute to
Michael Jackson
. You really do know how to pick the right song to perform at the right time.
Suddenly these batch of guys
caught my attention
. What're they doing?
Queeing up for tickets
? Or still
lining up
like we used to do in
primary school
?
Now this band is interesting.
2 girls band
, i think it was
The Kites.
Crowds getting more and more when they started playing. The community must be happy to have
The Kites
around :p
The
Les Paul guitarist
shred a few secs, and the crowd goes WAHHHHH!! I'm glad that
shred
still amaze the audience :D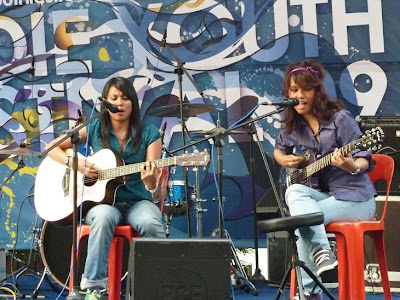 This time for the main event, where i was there for. I bring you,
Beat The System
! (Wahh... flying bassist!)
The Frontman: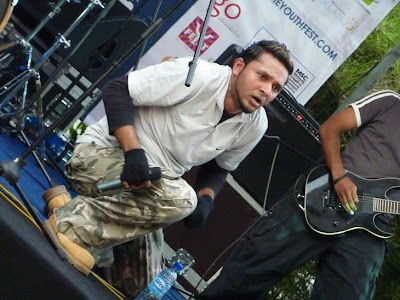 The Guitarist, Stewart:
The Bassist:
The Drummer:
And so the song begin,
nu-metal band
pawns the entire show.
Mick Thomson
in action with his
MTM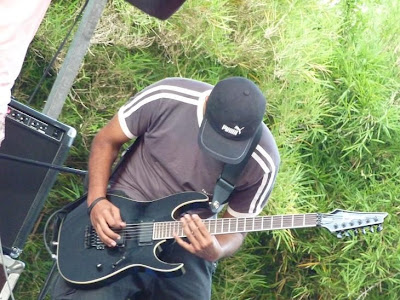 "Everyone who love this song,
raise your FIST!!
"
Drummer in action
Mr Bassist
The Guitarist
And finally,
vocals
. You really pulled a great showmanship there man!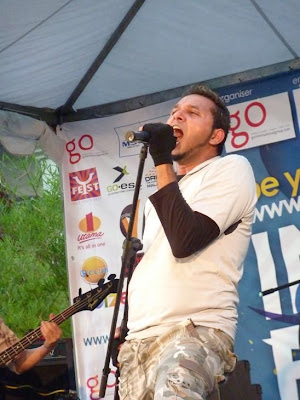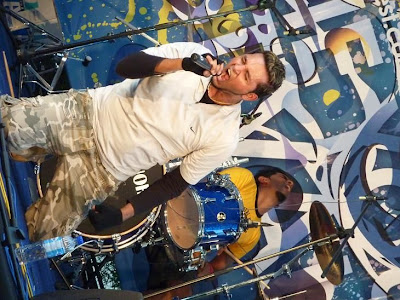 Beat The System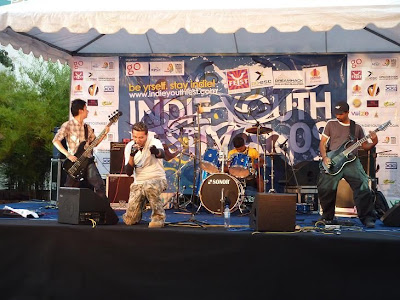 And the last song ends, "
Hail to my band!
"
Great show guys, hope to see ur band again
Stewart!
Ahem,
Guitar Hero
anyone?