it has been awhile since i last posted something on the blog, sorry for that guys!
been pretty busy in awhile
let's make things a little different, BASS!
ya, i've been posting mainly bout guitars on the previous post. so now here's a bass that i have sold, on favourable fretless bass among bassist :D
Squier Vintage Modified Jazz Bass® Fretless
Specs:
Body - Agathis
Neck - 3pc Maple C shape
Fingerboard - Fretless Ebanol with White fretlines
Pickups - Duncan Designed JB101 single coil Jazz Bass
Unique Features - Black bound fingerboard
I have always hear from bassist that they are looking for a decent price fretless bass. but i'm no bassist, so i wouldnt know much about bass myself. basic basic stuff of coz know la, haha..
Until one day, my bassist friend introduced me to this Fretless Bass. i was amazed with the outlook, as i always love BLACK fingerboard. somehow i dont know what EBANOL is though, EBONY's brother maybe?
Enjoy the pics bros!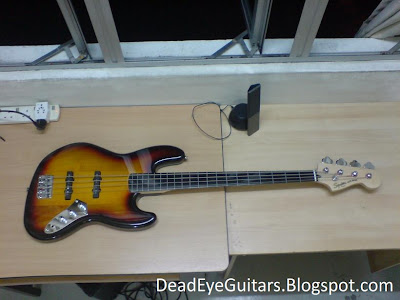 Sunburst Finishing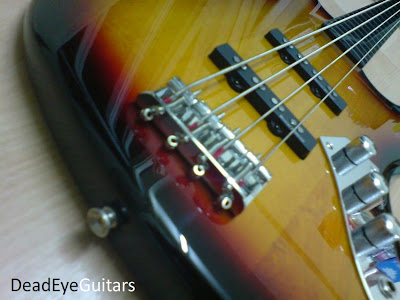 3 piece maple neck
Stunning Black fingerboard
So bassist out there, if you're looking for a reasonable price fretless bass, you can check this bass out. lets start the groove~